Safety
How is determined whether or not the wire shelving is strong enough?
There are no guidelines (yet) in Europe. However, since wire shelving has been a common practice in the United States and Australia for much longer there are norms that need to be met.
Our wire shelving meets this norm, the ANSI MH26.2-Standard
To summarize the most important aspects of the norm:
The loading capacity of the Wire shelving is displayed in a evenly distributed load.
This evenly distributed load is the load on the entire surface of the wire shelving, regardless of its placement. The surface is determined by the width of the wire shelving multiplied by the net space between the front and the back beam minus 2* 5,08 cm ( = 2 inch).
Be aware: a common misunderstanding is that the load needs to be placed on/over the front and back beam to determine the carrying capacity of the wire shelving.
By means of the ANSI MH26.2-Standard we can assure you that the wire shelving, provided that it's divided over the entire width, is completely impartial to the front and back beam and will meet the desired evenly distributed load.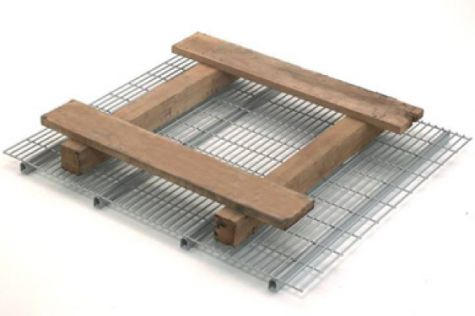 The story changes when the goods / pallets are placed on the wire shelving as displayed in this example. The line-load rests between the support rail units only on the wire mesh.
This next one is also a clear example of a deviating storage method. The pallet rests on only 2 of the 4 support beams. This means there is no evenly divided load but a concentrated load.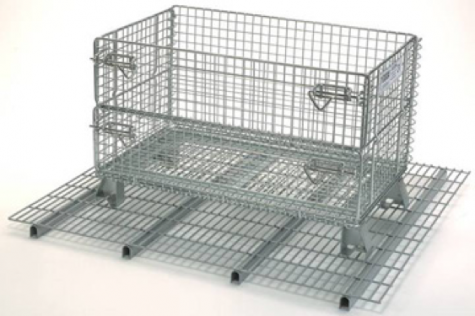 Here is another example of how wire shelving could be loaded. By placing the 4 legs of the mesh container on the wire shelving there is a point load.